Robb
Oto-Neurology
Clinic
206 East Morris Dr.
Phoenix, AZ 85012
Ph: (480) 303-1133
Fax: (602) 759-1280
Website last updated: 03.18.21
Hours
Please call the 24/7 operator at 480.303.1133 with your chief complaint, best email, and contact numbers. Medical offices may send referrals via fax but please include patients' email as much as possible. Email facilitates scheduling and other important communications now.
Practice Scope
Including, but not limited to:
Hearing
Deafness
Tinnitus
Sound sensitivity
Misophonia
Discomfort in ears
Ear fullness
Vertigo
Dizziness
Lightheadedness
Imbalance
Difficulty walking
Falls
Nystagmus
(eye movement abnormalities)
Tremor
Incoordination
Sleep difficulties
Fatigue
Ill effects of chronic stress
Chemotherapy decline (chemobrain,
brain fog)
Mood disturbances
Mild traumatic brain injury / post-concussion syndrome / symptoms (headache, dizziness, difficulties with memory, personality and sleep, sound sensitivity, light sensitivity, tinnitus / hearing loss, blurred vision, other)
Medical Resources
Baloh, Robert W: Dizziness, Hearing Loss, and Tinnitus. F. A. Davis Co., Philadelphia, 1998. ISBN 0-8036-0330-4.
Herdman, Susan J: Vestibular Rehabilitation - 2nd edition. F.A.Davis Co., Philadelphia, 2000. ISBN 0-8036-0444-0.
Furman JMP, Cass SP: Vestibular Disorders: A Case Study Approach. Oxford University Press, 2002. ISBN 0195145798.
Furman JMP, Whitney SJ: Otoneurology, An Issue of Neurologic Clinics Vol. 23, No. 3. Saunders August 2005. ISBN 1-4160-2830-7. 240 pages.
Goebel, Joel A: Practical Management of the Dizzy Patient. Lippincott, Williams and Wilkins, 2001. ISBN 0781718201.
Baloh RW, Honrubia V: Clinical Neurophysiology of the Vestibular System. Oxford University Press, 3rd Ed., 2001. ISBN 0195139828.
Leigh RJ, Zee DS: The Neurology of Eye Movements. Oxford University Press, 3rd Ed., 1999. ISBN 0195129725.
Brandt T: Vertigo - Its Multisensory Syndromes, 2nd Ed. Springer-Verlag 1999. ISBN: 3540199349.
Brandt T, Dieterich M, Strupp M: Vertigo and Dizziness. Springer Oct. 2004. ISBN 1852338148. 208 pages.
Shepard NT, Telian SA. Practical Management of the Balance Disorder Patient. Singular Publishing Group, Inc. 1st Ed. 1996. ISBN: 1879105845.
Jackler RK, Brackman DE: Neurotology. CV Mosby, 2nd Ed. 2004. ISBN: 0323018300. September 24, 2004 release date. 1200 pages.
Lustig LR, Niparko JK, Minor LB, Zee DS. Clinical Neurotology: Diagnosing and Managing Disorders of Hearing, Balance, and the Facial Nerve. T & F STM 1st Ed. 2002. ISBN: 1901865495.
Lalwani AK, Grundfast KM. Pediatric Otology and Neurotology. Lippincott Williams & Wilkins, 1st Ed. 1998. ISBN: 0397514662. 728 pages.
Ludman H, Wright T. Diseases of the Ear. Arnold Publishers 6th Ed. 1998. ISBN: 0340564415.
Luxon L, Furman JM, Alessandro M, Dafydd S, Stephens G. Audiological Medicine. T & F STM 1st Ed. 2002. ISBN 1901865347. 975 pages.
Lalwani A. Current Diagnosis & Treatment in Otolaryngology-Head & Neck Surgery (Lange Current Series). McGraw-Hill/Appleton & Lange, 1st Ed. 2004. ISBN: 0071402373. 528 pages.
Highstein SM, Fay RR, Popper AN: The Vestibular System (Springer Handbook of Auditory Research, V. 19). Springer-Verlag, March 2004, ISBN 0387983147.
Jacobson GP, Newman CW, Kartush JK. Handbook of Balance Function Testing. Singular 1st Ed. 1997. ISBN 1565939077. 451 pages.
Katz J, Burkard R, Medwetsky L. Handbook of Clinical Audiology. Lippincott Williams & Wilkins 5th Ed. 2001. ISBN: 0683307657. 814 pages.
Hall JW. Handbook of Otoacoustic Emissions. Singular 1st Ed. 2000. ISBN 1565938739. 635 pages.
Tyler R. Tinnitus Treatment. Thieme Medical Publishers. Projected Spring 2006 release. ISBN: 1588901815. Approximately 304 pages.
Snow JB: Tinnitus Theory and Management, BC Decker Inc. 2004. ISBN 155009243X. Edited by NIH Tinnitus Research Consortium director, James B. Snow, Jr. MD. Superb reference text, 368 pages plus CD-ROM for easy computer viewing.
Jastreboff, PJ, Hazell, JWP: A Neurophysiological Approach to Tinnitus: Theory and Practice. Cambridge University Press. Released Oct. 2004, 276 pages. ISBN 0521592569. Concise, practical, and authoritative text with highlighted pearls and updated figures on the neurophysiological model of tinnitus. Essential for all professionals rendering care to tinntus patients.
Sismanis, Aristides (Ed.): Tinnitus - Advances in Evaluation and Management. Otolaryngologic Clinics of North America. Elsevier Science (USA), 36:235-401, 2003.
Proceedings of the Seventh International Tinnitus Seminar, Perth, Australia 2001. Order online through Mr. Jonathan Hazell's website: www.tinnitus.org.
Tyler, Richard S (Ed.). Tinnitus Handbook. Singular Thomson Learning, San Diego, 2000. ISBN 1-56593-922-0. Watch for Dr. Tyler's new 2006 Thieme text on Tinnitus Treatment mentioned above.
Newman CW, Jacobson GP, Spitzer JB: Development of the Tinnitus Handicap Inventory. Arch Otolaryngol Head Neck Surg. 1996 Feb;122(2):143-8.
Henry JA, Schechter MA, Nagler SM, Fausti SA: Comparison of Tinnitus Masking and Tinnitus Retraining Therapy. J Am Acad Audiol 13:559-581, 2002.
Aggleton JP: The Amygdala - A Functional Analysis, 2nd Ed.Oxford Univ. Press. 2000. ISBN 0198505019
LeDoux, Joseph: The Emotional Brain. Touchstone Simon and Schuster. 1996. ISBN: 0684803828.
LeDoux, Joseph: Synaptic Self - How Our Brains Become Who We Are. Penguin Books, 2002. ISBN 01420017839 (pbk), 0670030287 (hc).
Vernon JA, Tabachnick-Sanders, B: Tinnitus: Questions and Answers. Allyn & Bacon, 1st Ed. 2001. ISBN 0205326854. Features excellent Socratic Q & A style. Jack Vernon, PhD is the father of modern tinnitus therapy and director of the first tinnitus clinic in the world located in Portland, Oregon. Available through the ATA, 1-800-634-8978. $30.00.
Vernon JA: Tinnitus: Treatment and Relief. Allyn & Bacon 1997. ASIN 0205182690. $17.95
Henry JL, Wilson PH: Tinnitus: Self-Management Guide for the Ringing in Your Ears. Available through the ATA, 1-800-634-8978 or www.ata.org. $23.50.
Hogan K. Tinnitus: Turning the Volume Down. Network 3000 2nd Rev. Ed. 2003. ISBN: 097093212X. $19.99.
Johnson ML. What Do You Do When the Medications Don't Work? A Non-Drug Treatment of Dizziness, Migraine Headaches, Fibromyalgia, and Other Chronic Conditions. Jokamar-Jenake Publishing 2003. ISBN: 0974581801.
Wazen J: Dizzy: What You Need to Know About Managing and Treating Balance Disorders. Fireside, 2004. ISBN 074323622X. Paperback book for non-specialists and patients/families written by a neurotologist. Includes basic overview of dizziness, vertigo and balance disorders including testing and treatment and excellent information on dietary recommendations for those on low caffeine and salt diets. Easy to read in a day and very practical. Available at local bookstores.
Prasher D, Luxon L: Biological Effects of Noise. Whurr Publishers Ltd. London. ISBN: 1861560753.
Henry JL, Wilson PH: The Psychological Management of Chronic Tinnitus. Allyn and Bacon 2001. ISBN: 0-205-31365-5.
Hamid, M: Medical Otology and Neurotology. Thieme Medical Pub., 1st Ed. ISBN: 1588903028. Estimated release date March 2006. $69 plus shipping. For more information on Mohamed Hamid, MD, PhD, medical hearing and balance specialist, engineer, and scientific author in Ohio, please google the keywords that follow in this address: http://www.clevelandhearingbalance.com/mahprofile.htm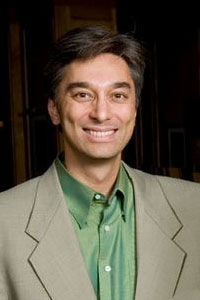 Philosophy
To keep alive the practice of private medicine, to strive for excellence in teaching and clinical research, and to preserve the sanctity of the patient-doctor relationship through old-fashioned, country-doctor values combined with modern oto-neurological subspecialty expertise.